February is National Arts Month! What is the best way to observe the occasion? Participate in art contests in school and universities where you are presently enrolled in, or in workplaces where art-related activities are encouraged. If you are a parent with young kids, you can bring them to museums and art galleries to expose them to the beauty and importance of art. Art educates and broadens young minds. It teaches them to be creative and express themselves in various ways.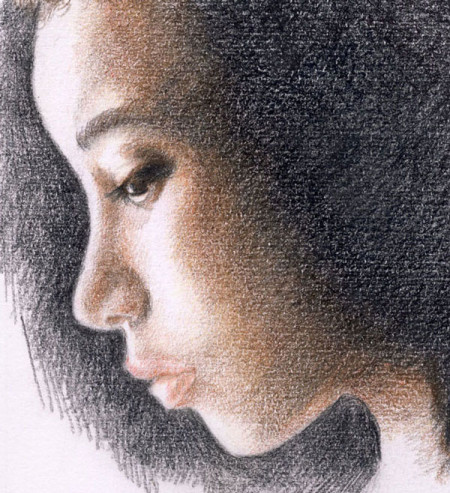 In support of the occasion, here is a list of museums that people can visit:
Ayala Museum – This is located in Makati, Philippines. It is cleverly situated in between two malls that will allow people who suddenly gain an interest in looking at museums while shopping.
Bahay Tsinoy – This is a museum made specifically to show how Filipino – Chinese live in the Philippines. It shows an unfathomable mix of the Chinese and Filipino culture infused together.
GSIS Museo ng Sining – From the name itself, it is a museum dedicated to the arts. Filipinos enjoy art a lot but do not have the time to check out galleries. This is a place wherein people can reflect on art works made by artists.
National Museum – This museum holds just about anything that is related to Philippine culture and how their ancestors lived. From containers to tombs, this is the museum that is truly popular in the Philippines.
Planetarium – Learn more about how the solar system works through an amazing display of lights.
Museo Pambata – Kids will surely enjoy learning about history when they visit this type of museum. Equipped with items that children will surely like, they will surely remember the things that they will see inside the museum.
From the list of museums that has been posted above, you can always choose a few to visit.
Meantime, you can check out the Intramuros Sites and Museums Admission Fees below: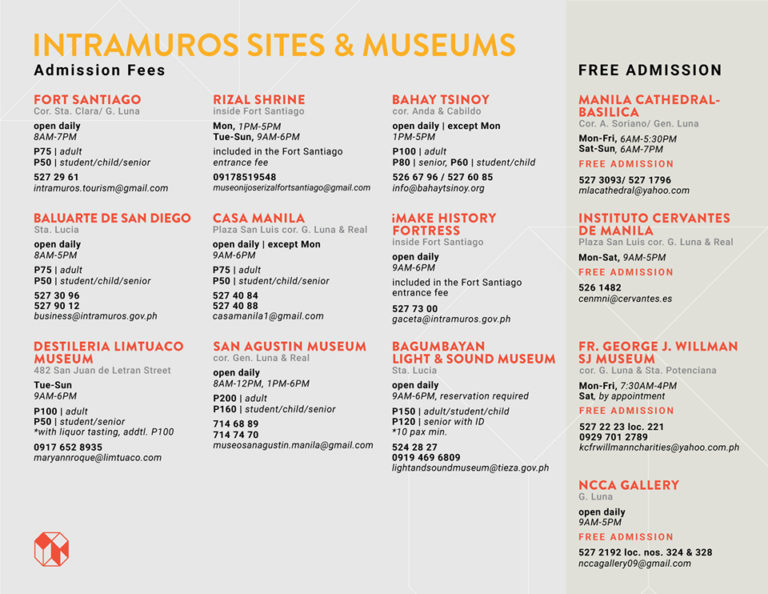 The National Museum of the Philippines is located at the P. Burgos Drive, Rizal Park, Manila. It is open from Tuesdays-Sundays, 10:00 AM – 5:00 PM. #nationalartsmonth