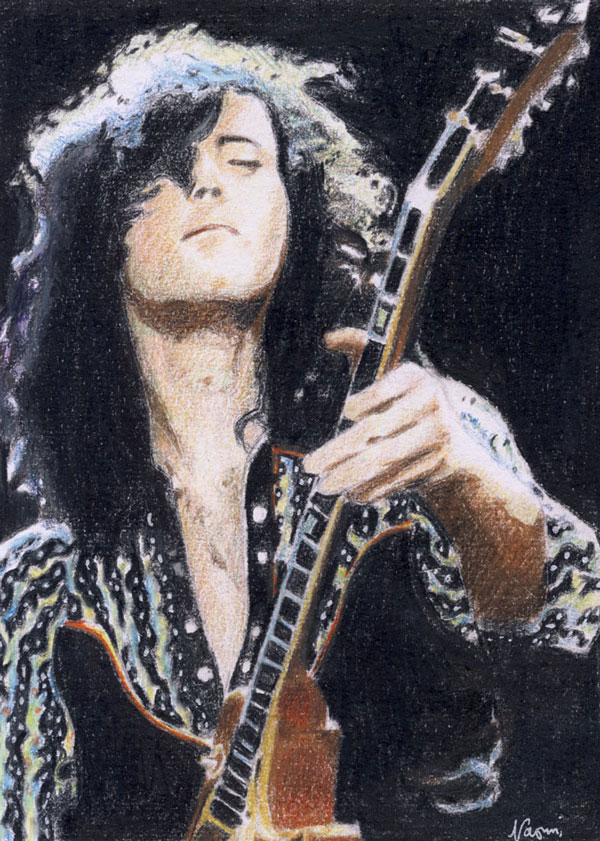 My daughter's friend on Facebook requested her to draw Jimmy Page. I don't know anything about Jimmy Page until I read about him on wiki. James Patrick "Jimmy" Page, is a musician. He is an English guitarist, songwriter, and record producer.
It's surprising for a young girl like my daughter's friend to admire a popular heavy metal rock band. Jimmy Page founded Led Zeppelin, the English rock band that popularized "Stairway to Heaven" in 1970s.
Page began his career as a studio session guitarist in London. And for sure he must have used several types of guitars, including axl guitars in his entire singing career.
Just learned today that hubby is a big fan of Led Zeppelin. 🙂