According to studies by the nation's top researchers, preschool helps prepare kids for success in kindergarten. So how do you choose the right preschool for your child? Parents looking for a preschool Redmond WA may want to evaluate programs based on the following areas: academic foundation-building, arts curriculum and development of socialization skills. A great preschool will offer a vibrant, dynamic curriculum in all three of these areas.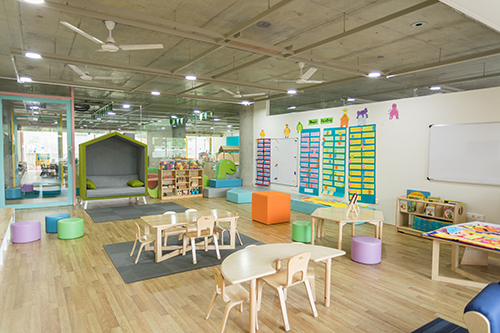 Building Academic Foundations
Look for a preschool that introduces your child to the subjects encountered during formal education. Preschool age may seem young to start learning about mathematics, geography, botany and biology; however, thoughtful teachers can introduce games, puzzles, memory activities and other tasks that foster a love of learning in young children. These teachings can form the building blocks of your child's education.
Stimulating Arts Curriculum
Preschools with well-rounded curriculums generally offer enriching studies of the arts, including music. Research suggests that exposure to music education at an early age can be incredibly beneficial for young children and increase their capacity for learning. Engaging with the words and sounds in music can help children develop language skills later on. Besides music being cognitively stimulating, developing a love and appreciation for music can be satisfying in itself. When searching for the right preschool for your little one, look for a program with a stimulating arts curriculum.
Developing Social Skills
For many young children, preschool will be their first real social setting. At a great preschool, teachers can compassionately help children navigate social situations. Kids may be introduced to concepts such as sharing, working in groups and conflict resolution. Children often carry these skills with them to their kindergarten classrooms, setting them up for a smooth transition to school life.
Preschool is the first step in a child's educational journey, providing fundamental skills and knowledge that can last a lifetime. Choose a school that will prepare your child for lasting success.