If you have a young child and you're ready or need, to go back to work, then you're probably debating about the best way of looking after your child while you're not available. There are very few businesses that let you take your baby to work!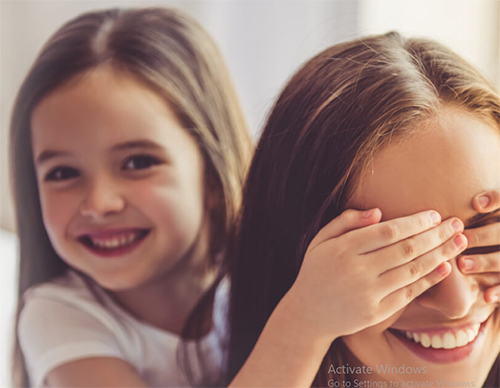 The main choices usually come down to using daycare services or a nanny. Of course, you'll need to find a reputable daycare center that you're comfortable leaving your child with, or you can go through the process of interviewing different clients to look after your child.
But, the bottom line, as is so often the case, is what's it going to cost you? Which is the cheaper option?
You probably won't be surprised to find that a nanny is more expensive than daycare. But, before you write off the services of a nanny, you should consider the benefits of a nanny.
Convenience
A daycare center is generally not flexible. You'll have a set time to drop your child off and to collect them, which makes it difficult if you need to stay late or simply get stuck in traffic. It can often mean you end up with extra charges at the end of the month.
In contrast, a nanny, especially one that lives in, will be much more flexible and continue to look after your child until you get home. This will make it easier to do your job properly.
Consistency
A nanny will provide one-to-one attention for your child and they'll get plenty of time with them because that's their job. This means your child can quickly adapt and be comfortable with the arrangement. Consistency is important when they are young as this helps to build safe and secure environments. In turn, this creates children that are confident and aware.
Logistics
Even if your nanny doesn't live in your home, you'll find the logistics are much easier to arrange. For example, if you work irregular hours or often start at midday and finish late in the evening you'll probably find it difficult to locate a daycare center that can match your hours. However, you can find a nanny and hire them on the understanding that those are their hours.
This will make it much easier to manage your own life.
Control
The problem is that you're not going to leave your child with anyone. While you can inspect and check a daycare center, you can't control staff turn around, won't be sure of the care your child is actually getting, and will probably find it hard to judge if it's beneficial or not.
In contrast, you'll have a lot more control over what a nanny does with your child and how they behave around them. Of course, you'll have to carefully vet them and potentially interview lots of clients. That's why most parents find it easier to use reputable nanny services, they do the hard work for you, all you have to do is decide if you can get along with the nanny or not.
A nanny is more expensive, but it does bring a number of benefits that can offset the extra cost, the final decision is yours.