Kids are still very excited about receiving gifts. This is probably because they still do not grasp the concept of giving. They feel happy when they receive gifts although maybe, they still get some satisfaction from giving gifts. This is a quality that you would like to instill on your children at such an early age because it will help them become more practical and giving when they grow up.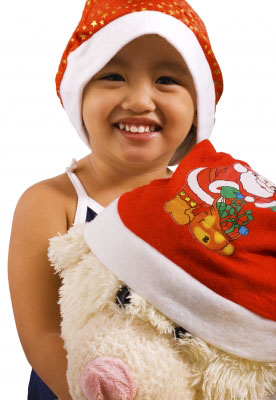 You would want to make sure that you are giving gifts to your kids that are not too much but they will like at the same time. Here are just some practical gift ideas that you can check out so that you can look for the perfect gifts to give your children:
Backpack – When we say backpack, it is not the cutesy stuff that you can only use when you are a kid. You would need a backpack that you will be able to use for a long period of time. Investing in a good, quality brand will help tremendously. This can be used by your kid when they are going somewhere and even for school.
Sleeping Bags – Here is something that kids will most likely use especially if they are going to go camping and when they need to sleepover at their friends' house. The size can be a bit tricky but you will surely find the right size of sleeping bag for your child.
Camera – This is yet another thing that can make a lot of kids giddy with excitement. Kids can take pictures and at the same time have a deeper appreciation for the things that they can see around them. This can be a big hit with a lot of kids.
Art Materials – As you probably know by now, a lot of children would like to have art supplies and materials because they love coloring and doing things wherein they can unleash your creativity. Just make sure that you are willing to help clean up the mess afterwards.
Gift Coupons – This is something that kids will probably not appreciate when they see it but when they realize that they are going to use Firstcry Coupons to purchase something that they like, that is the time when they will feel happy about receiving it.
These are just some of the gifts that you can give children. You probably have different things in mind. As long as it is practical and will be used for a long period of time, then it is surely a good gift.
Image credit: Stuart Miles, Theeradech Sanin – FreeDigitalPhotos.net