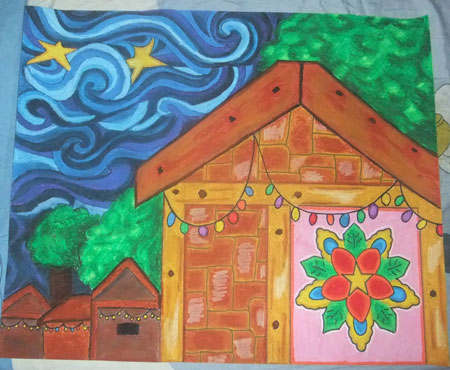 My daughter drew this huge drawing when she was in high school. It's a typical house in the Philippines adorned with brightly colored lights and lantern for Christmas. The poster was displayed in her classroom.
This is N's interpretation of a young caroler when she was in high school. Christmas caroling is part of the Philippine tradition in observing Christmas.
I think I've posted these pictures on this blog back in 2012.