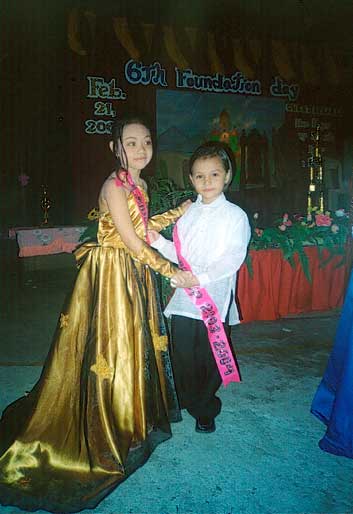 I'm not sure if my daughter will like this, but I'm posting the picture, anyway. My shy little girl joined (through her classroom adviser's encouragement) to join a popularity contest (based on ticket sales) at her former school.
Isn't this a nice entry for
,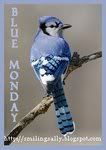 and
?
My daughter was wearing a  yellow-gold gown.  She was crowned Second Runner-Up for Ms. Our Lady of Carmelite Academy in 2004. She was only six here and a first grader. The floor and the gown of the girl next to my daughter and her cute partner are blue. The stage adorned with red cloth was decorated with artificial flowers.