Random portrait sketch by Kyle. My second child is now in second year college taking up multimedia arts.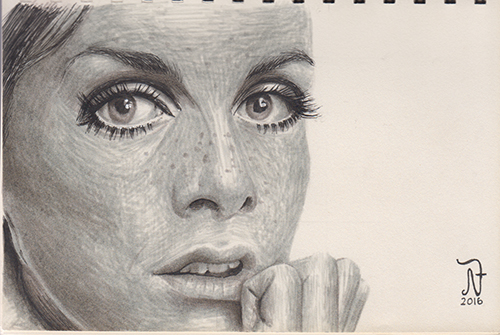 My daughter is now in her second internship program. She is with candymag.com at the moment. I think she has only one month left of the 3-month intern program.
Despite her busy schedule she finds time to practice drawing. This is her third sketch for the Practice Portrait (series). You may check PP #1 here and PP #2 here.
She got the original picture from the Internet.
Justine is a good friend of my daughter. Sadly, they don't see each other as often as they used to because Justine already transferred to another school (just like their other friend Jessley). My daughter promised her friends to draw their portrait as her Christmas present to them. True to her word, my daughter finished the drawings on time and send it to her BFFs on Christmas Eve.