Monthly Archives:
March 2011
My daughter's neat art bag.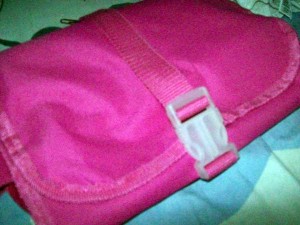 Drawing pencil of different shades, soft rubber eraser, tortillion (for blending), mechanical pencil
One of the many plans I have for my kids is exposing them to activities that they are interested in. My daughter, for one, hopes to attend an art class this summer where she will be taught drawing techniques using pencil, color pencil and water color as medium. The only concern we have at the moment is that there are no art classes held near our place. It would take about an hour to get to the nearest summer art class by public transportation. However, if there are art classes that are available online where instructors would teach students through conference call using skype or something is an advantage to us. On the other hand, I still prefer actual art classes because students can interact freely with the instructor and fellow students.
Museo Pambata
You want your kids to be physically active this summer? Why not introduce them to local games that we used to love as a child. Do you still remember playing luksong-tinik or luksong-baka, patintero, tumbang preso? You can teach similar outdoor games and new indoor activities to your kids to keep them busy and divert their attention to playing computer and other electronic gadget all day.
Exposing them to active playtime is also instilling in them the value of physical activity as they grow older. When a person is active they don't have to worry about weight loss pills that work because losing weight is never a problem anymore.
tumbang-preso (kritikongkiko)